An Honest Conversation about the Emotional Health of Students: Annual Symposium on Race and Class in Independent Schools
SOLD OUT FOR THIS YEAR
Wednesday, November 20, 2019
Join educators and champions of equity on November 20th, 2019 for an informative panel discussion, community forum, and professional development opportunity hosted by Beacon Academy to address the urgent and complex emotional issues of students from all backgrounds. Limited seats available for afternoon professional development workshops focused on holistically supporting students.
Together, we will emerge better prepared to build supportive and inclusive communities.
Half Day 
8:00 am – 1:00 pm
Morning Program and Community Lunch
Full Day
8:00 am – 4:30 pm
Morning Program, Community Lunch, Afternoon Workshop, and Reception
Symposium Program
Registration, Light Breakfast, and Networking 
8:00 am – 9:00 am
Welcome
Marsha Feinberg, Beacon Academy Founder
9:00 am – 9:10 am
Morning Program: Keynote Speakers and Panel Discussion with Audience Participation
9:10 am – 11:45 am
KEYNOTE SPEAKER: Gregory T. Ricks
Gregory T. Ricks is a lifelong advocate for multicultural education and social justice and one of the best speakers on race and class you will ever hear. Born in Boston, Massachusetts, his interest in identity and multicultural understanding awakened in his primary school and teenage years where he experienced what it was like to be the only black person in his schools. Greg completed his undergraduate degree at Hampton University and received master's degrees in city planning from MIT and education from Harvard. Greg has served as a dean at Northeastern (where he was the youngest dean in history at age 24), Dartmouth, Sarah Lawrence, and Stanford. He has taught in the classroom at both the Taft School in Connecticut and the Masters School in New York. Greg served as the Vice President for City Year National, laying the groundwork for what would become Americorps, which now serves over 1 million students nationwide. Greg's work has crossed oceans to South Africa, where he started the Clinton Democracy Fellowship, helped develop the Oprah Winfrey School for Girls, and served as a senior fellow at Stellenbosch University to develop inclusive communities in post-Apartheid South Africa.
Greg met Beacon Founders Cindy Laba and Marsha Feinberg in the early '90s at City Year. Beacon would not be what it is today without Greg; he was one of the original visionaries and remains one of Beacon's greatest champions. Greg is based in Washington, D.C. and serves as an advisor to educational nonprofit organizations around the country.
ALUMNI SPEAKER: Kneide Nascimento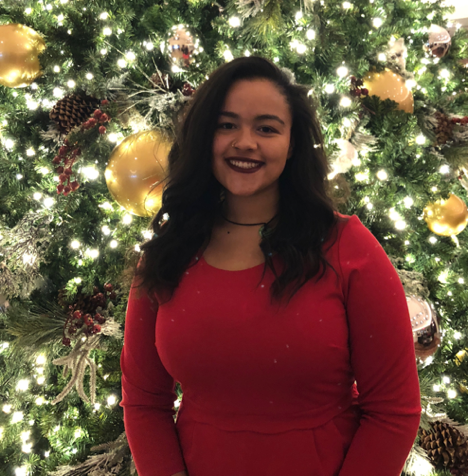 Kneide never believed this life could be hers. As a first-generation college graduate raised by a single mother, Kneide was held to her family's high expectations from the beginning. Raised in Boston, she is a proud alumna of Beacon '11, Waldorf High School '15, and Simmons University '19, where she earned her nursing degree. Kneide has paved a path for herself with pivotal opportunities such as studying women's entrepreneurship in Bali, interning at Tufts Floating Hospital for Children as a child life specialist, and volunteering in her free time at both Beacon and Horizons for Homeless Children.
Currently, Kneide is working on the cardiac surgery step-down units at Brigham and Women's Hospital. Influenced by her student nurse practicum at Boston Children's Hospital, Kneide wishes to combine her love of travel and passion for the pediatric population to become a traveling neonatal nurse. She also identifies as being a biracial, gay Latina. Through her work in healthcare and community service, Kneide hopes to empower and advocate for those who share similar identities.
PANEL CO-FACILITATOR: Dr. Deborah Offner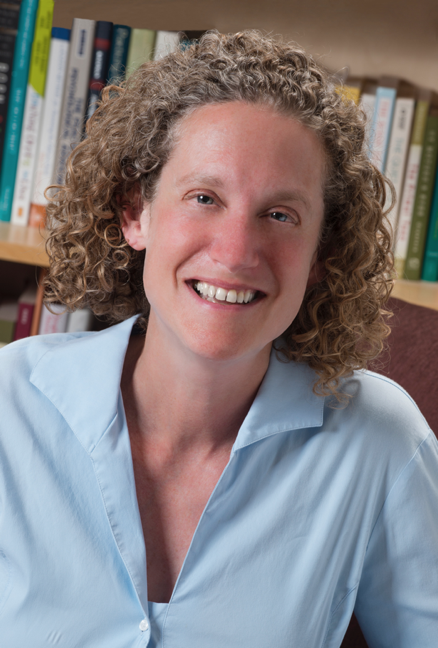 Dr. Offner is a clinical psychologist who specializes in adolescent mental health and has worked in independent schools and colleges for more than two decades. She currently serves as Consulting Psychologist to Beacon Academy, Worcester Academy and The Winsor School. She is in private practice in Newton, Massachusetts. Visit her website here.
Dr. Offner has been instrumental to Beacon Academy over the last year as our Consulting Psychologist. Her depth of experience, gained from working on the front lines and in leadership roles in independent schools and colleges for more than twenty years has honed our social and emotional work with Beacon students and alumni. Her openness and sharp intellect combine in nuanced and sophisticated ways to help us figure out, in sometimes very intense moments, how to best navigate the racially diverse, colliding worlds of low- and high-income students.
Lunch and Community Discussion 
12:00 pm – 1:00 pm
Connect with independent schools leaders, students, and families in honest discussions of the challenges and complexities of race and class in our schools, with a focus on mental health.
Afternoon Workshops
1:15 pm – 2:45 pm
Choose one of three 75-minute workshops for adults* that offer a presentation and discussion led by experts in the field and Beacon Academy staff and faculty. This community-building and professional-development opportunity takes a solution-oriented approach to the challenging issues discussed during the morning program . 
Upon registering, choose one of the four workshops outlined in the "Tickets" section. 
*This year, we are also offering a FREE new workshop for high school students only: Student Conversations.
Closing Remarks 
3:00 pm – 3:30 pm
Reception 
3:30 pm – 4:30 pm
Network and reflect on the discussions from the day.
Register for Symposium 2019 here!
Check out snapshots from Symposium 2017 below: